El último día de clase surgió el tema de los conflictos armados (o guerra, dicho abiertamente).
Tras un pequeño trabajo de investigación pudimos comprobar algunos de las actuaciones militares que se están produciendo en estos momentos así como el número de bajas:
Acompañamos un vídeo que, aunque les pareció gracioso al comienzo, les hizo pensar en el conflicto entre Israel y Palestina:
Para los interesados os dejo los distintos "guerreros" que el video propone:
Who's Killing Who? A Viewer's Guide
Because you can't tell the players without a pogrom!

Early Man
This generic "cave man" represents the first human settlers in Israel/Canaan/the Levant. Whoever they were.
Egyptian
Canaan was located between two huge empires. Egypt controlled it sometimes, and…
Israelite
The "Children of Israel" conquered the shit out of the region, according to bloody and violent Old Testament accounts.
Macedonian/Greek
Here comes Alexander the Great, conquering everything!
Ptolemaic
Greek descendants of Ptolemy, another of Alexander's competing generals, ruled Egypt dressed like Egyptian god-kings. (The famous Cleopatra of western mythology and Hollywood was a Ptolemy.)
Hebrew Priest
This guy didn't fight, he just ran the Second Temple re-established by Hebrews in Jerusalem after the Babylonian Exile.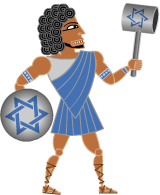 Maccabee
Led by Judah "The Hammer" Maccabee, who fought the Seleucids, saved the Temple, and invented Channukah. Until…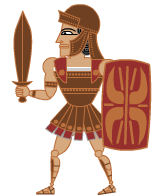 Crusader
After Crusaders went a-killin' in the name of Jesus Christ, they established
Crusader states
, most notably the
Kingdom of Jerusalem
.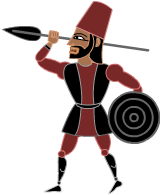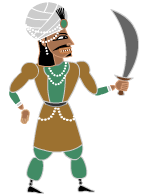 Palestinian
The British occupied this guy's land, only to leave it to a vast influx of….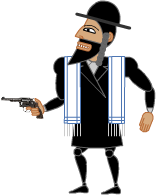 PLO/Hamas/Hezbollah

….so were the people that lived there. Various militarized resistance movements arose in response to Israel: The
Palestinian Liberation Organization
,
Hamas
, and
Hezbollah
.